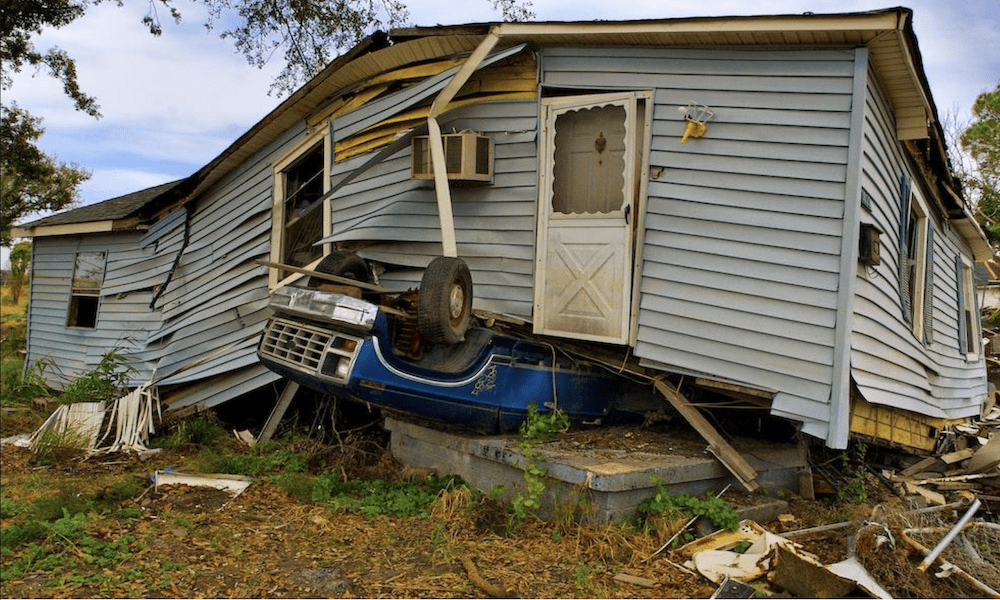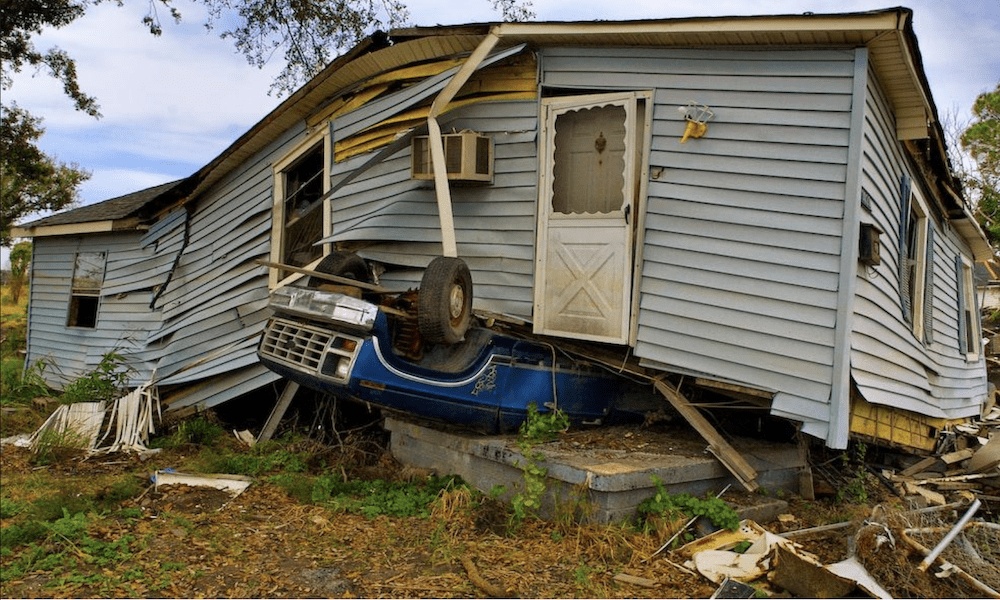 Home insurance policies typically offer coverage for several types of natural disasters. However, since there are multiple types of policies, homeowners should know what is and isn't covered in their specific policy.
In this blog, we will discuss the natural disasters that are covered under a standard home insurance policy.
1) Tornadoes:
Tornadoes bring with them hail, high winds, fallen trees, and flying debris – all of which can cause damage to your residential and other personal property. Most home insurance policies provide coverage for such tornado-related damage. For instance, if the hail or wind damage your roof and cause the rainwater to penetrate your house, you will be eligible for damages unless your policy explicitly states otherwise. Areas that are particularly vulnerable to tornadoes may need separate deductibles for hail or wind – these are known as 'disaster deductibles'.
Also, keep in mind that floods brought about by a tornado will not be covered under standard home insurance, and would instead require a separate flood insurance policy.
2) Hurricanes:
Like tornadoes, a hurricane can damage both the structure of your house as well as personal belongings. Hurricane damage due to hail or wind is normally covered under a home insurance policy, although the coverage may be limited or require a higher deductible for people residing in high-risk, coastal areas.
Once again, flood damage caused by hurricane will not be covered under a standard policy.
3) Fire:
Standard homeowners' insurance policies provide residential and personal property protection against fire-related damages. Generally, there are no additional conditions apart from your general policy limits – unless the fire was intentional, or you live in a region prone to wildfires. Removal or teardown of damaged property is also part of the coverage.
High-value items like fine arts or jewelries may have no or limited coverage unless they fulfill the 'scheduled property' requirements.
4) Explosion:
An explosion in or around your residence is typically covered under a home insurance policy. As long as the explosion was accidental, you will be protected against any damage caused to your residential or personal property. Explosions caused by civil commotions or riots are also typically covered.
5) Lightning:
Lightning strikes could affect the home wiring, trigger surges that damage electronic items, or even cause a fire. Lightning strikes are commonly covered under a typical home insurance policy – even if your residential or personal property suffers secondary damage as a result of, say, a lightning striking a tree. However, the cost of removing the damaged tree may not be a part of the policy.
6) Volcanoes:
Volcanoes often produce lava, shock waves, and ash, and any damage to residential or personal property is generally covered under a standard home insurance policy. The policy should also cover any secondary fires or explosions.
Damage due to earthquakes, landslides, tremors, or any other earth movement is usually not part of a typical homeowner insurance package.
7) Extreme Cold:
Your home insurance policy should cover any damage to personal or residential property caused by extreme cold. For instance, if low temperatures cause a pipe to burst, you may not be compensated for the pipe itself but for any damage caused as a result of the burst pipe. Property damage caused by snow, ice, sleet, or freezing rains is also covered.
Melted snow entering your house and causing water damage will generally not be covered, and would require a separate flood policy.
Final Word:
The above natural disasters are generally covered under a standard home insurance policy. Events like Tsunamis, earthquakes, or nuclear events are usually not covered, and would require separate policies or additional endorsements.
Experiencing a natural disaster can be traumatizing –more so if your home or other personal belongings have been affected. While natural disasters are largely unavoidable, there is much you can do to minimize their physical, emotional, and financial impact.
To learn more about how you can protect yourself, your family, and your property against natural disasters, please feel free to reach out to us.